Hey friends! You know, I love a luxurious vacation, but most of the time my wallet can't quite get me there. Still, there are cheap destinations all over the world that we can visit without breaking the bank!
To get the most bang for our buck, we're going to have to leave places like London, Paris, and other glitzy destinations behind—but we can still explore inexpensive places in Europe! So whether you're a student looking to stretch out a study abroad semester, a thrifty backpacker, or simply a budget-minded traveler, here's a list of 10 cheap spots in Europe waiting for you!
1. Hungary
Hungary is an intriguing country in eastern Europe, best known for its capital city of Budapest, which is split in half by the Danube river. Of course, I'd first recommend visiting Budapest, full of ornate architecture, majestic baths, and delicious, cheap food. When you're there, you've got to try the Kürtőskalács, or Chimney Cakes, made of a sweet yeast dough wrapped around a baking spit, sprinkled in regular or cinnamon sugar!
That being said, don't forget to explore some other places in Hungary, like the Szigliget Castle, the historic city of Eger, or the lakeside town Tapolca. You'll have to exchange Euros for Hungarian Forints while you're there. Some stores and restaurants will accept the Euro, but be prepared for a steep markup!
2. Croatia
Also located in Eastern Europe, Croatia is full of gorgeous natural sights, like beaches, waterfalls, and cliffs, as well as lively cities like Zagreb, Dubrovnik, and Split. That being said, your best bet is to stick with the less touristy cities for lower prices, so save Dubrovnik for more luxurious future travels.
In Zagreb, you can visit any number of attractions on foot – including from the Stone Gate, the Cathedral, the Lotrscak Tower, and the central Dolac Market which is always teeming with local, cheap food. Split is a lovely, mediterranean-style seaside town near a handful of islands and national parks. As was the case in Hungary, don't forget to exchange your  currency for some Croatian Kuna!
3. Czech Republic
Prague, baby! This capital city is for the party people, with some of the cheapest prices in Europe for beer and wine. Beyond that, you've got free attractions to visit, like Petrin Hill, the Old Town Square, and Charles Bridge, among others. Of course, if you really want to save money, you can keep on exploring other, smaller cities in the Czech Republic.
Beyond Prague, you've got a 12th century castle in Loket, the creepy Sedlec Ossuary in Kutna Hora, or Europe's largest sandstone arch, the Pravcicka Brana in Bohemian Switzerland. Once again, you'll need to exchange your money for the Czech Koruna!
4. Portugal
Generally, Eastern European  countries are going to be cheaper than their Western European counterparts, but as far as countries in Western Europe go, Portugal is your cheapest option! Start with Porto for such attractions as the Porto Cathedral or the Crystal Palace Gardens, both of which are free. Right next door you can visit the Port Wine Museum, and don't forget to hop on a wine tour before you go!
Your other option in Portugal is to visit Lisbon, which will come at a slightly steeper price point than Porto, but won't cost you anything near what Paris would! Visit in the fall or winter for off-season prices and enjoy that gorgeous coastline.
5. Greece
If you're a fan of picturesque white buildings, pristine beaches, rich culture, and delicious food, then Greece is the country for you! Depending on where you visit, Greece can put a dent in your wallet, but the good news is that most cities, Athens included, have cheap hostels. You can even go on a Greek island getaway as long as you opt for the ferry rather than the pricey plane ticket.
Try the island of Corfu for peak sunbathing, or Thessalonkini, the second-largest city in Greece. As usual, stay on the lookout for cool, cheaper regional spots to explore!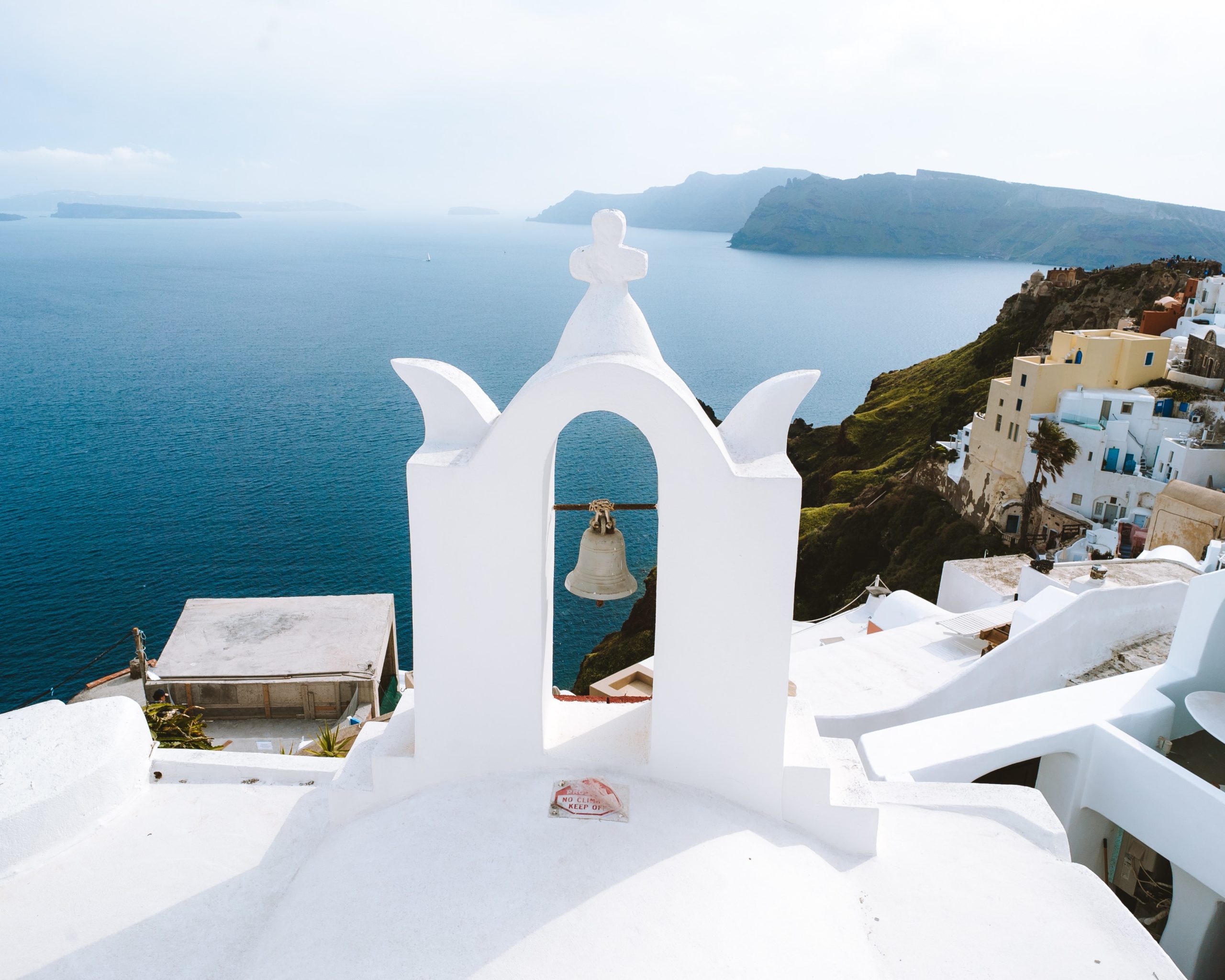 6. Poland
Poland is the country to visit for a historical trip, thanks to its many UNESCO world heritage sites. Visit the tragic Auschwitz concentration camp to understand the impact of WWII up-close. Take your pick of major Polish cities like Krakow or Warsaw if you'd like to stay on the touristic end of things, or time your trip to make it for a Polish Spring festival!
You can also head to the Baltic coastline for kitesurfing, go kayaking in the Lake District, or do some adventuring in Poland's mountainous region. Don't forget to save time for a castle or two, and exchange your money for Polish zlotys!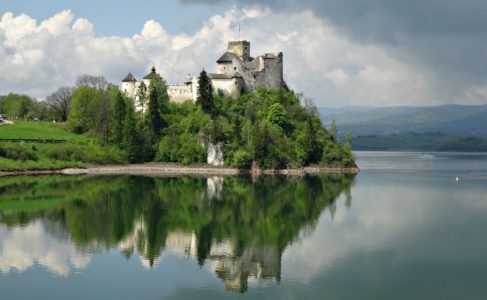 7. Italy
Like Greece, Italy definitely has its expensive ends. If you're looking to save a few euros, save tourist hot spots like Rome for a cushier trip. Instead, I'd suggest flying into Milan or one of the bigger cities, then hopping on the train to visit regional places like Naples, Turin, or Bergamo.
If you absolutely have to stop by the Colosseum or glide through the canals in Venice, visit these bigger cities in the form of a day trip, then return to your budget-friendly hostel at the end of the day! The best part: gelato is never more than a few euros!
8. Estonia
This Eastern European country is right on the edge of Russia, surrounded by the Baltic Sea. As the country itself is cheaper than its Western European counterparts, I'd recommend you go ahead and hit the capital, Tallinn! Here, enjoy the cobblestoned Old Town, full of medieval architecture, and pop into a museum or two for local art and history, including insights on neighboring Russia.
Otherwise, as this country is farther north than others on this list, it's a great spot for winter weather activities! Try out a sled dog tour, jeep safaris, or a traditional smoke sauna. You can even go island hopping on Estonia's smattering of coastline islands!
9. Romania
Home to yet another affordable capital city, Romania is a larger Eastern European country, surrounded mostly by land. First off, visit Bucharest! This city is full of cheap hostels and even affordable hotel rooms, where you can recharge before visiting the Palace of Parliament or enjoying street food like cabbage rolls.
Beyond Bucharest, you'll find Medieval towns, gorgeous painted monasteries, castles, and plenty more. Like some of its Eastern European neighbors, it uses its own currency, so don't forget to exchange your money for Romanian leus!
10. Spain
Like its Western European neighbors, Spain can be cheap if you know where to go and what to do. Of course, tourist-heavy Barcelona or Madrid are going to hit you right in the wallet. Instead, give cities like Granada, Seville, or Ronda a try. Stay on the lookout for cheaper tapas spots, because those tasty little plates can add up! 
Honorable Mentions
I promise, I'm going to let you go on about your day, but before you head out, here's the last few places I just couldn't stand leaving behind! If the places I mentioned in my top 10 didn't do it for you, consider Sofia in Bulgaria, Bratislava in Slovakia, or Istanbul in Turkey.
I'm stopping now, I mean it! I hope one of these places sparks your imagination and brings you the inspiration you need to make your European vacation a reality! If you're looking to stay closer to home, I've got tips on Florida, Boston, and Texas, too!